Beth Bell
Marketing Executive

| Show Host | Entrepreneur 
aka:  Flower Whisperer & Queen Bliss Bee
A Marketing Executive turned Flower Whisperer (unexpectedly) while partaking in Flower Gazing & Observational Flower Photography. I leverage my Professional background and Interviewing skills to highlight CEO's & Entrepreneurs Visions & Values. As a show host, my focus is on expanding consciousness by transforming relationships to love and life.
I hope you'll join me to help make the world a more blissful place!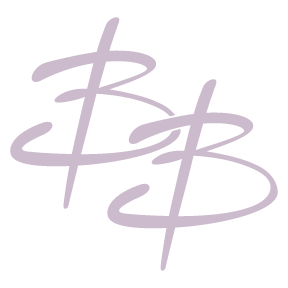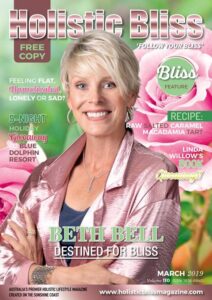 Holistic Bliss Cover
Magazine
Founder & Editor Vanessa Finnigan writes:  To share this beautiful cover with bliss sista, flower whisperer, author and radio show host Beth Bell on our cover is heart expanding! I hope you enjoy reading Beth's story as much as I enjoyed my time with her.  What if bliss is an ease and flow with life?
Enjoy the read and happy 110th edition: https://issuu.com/nessfinn/docs/holistic_bliss_mar_vol_110
Photo of Beth by Jack Deutsch Studio NYC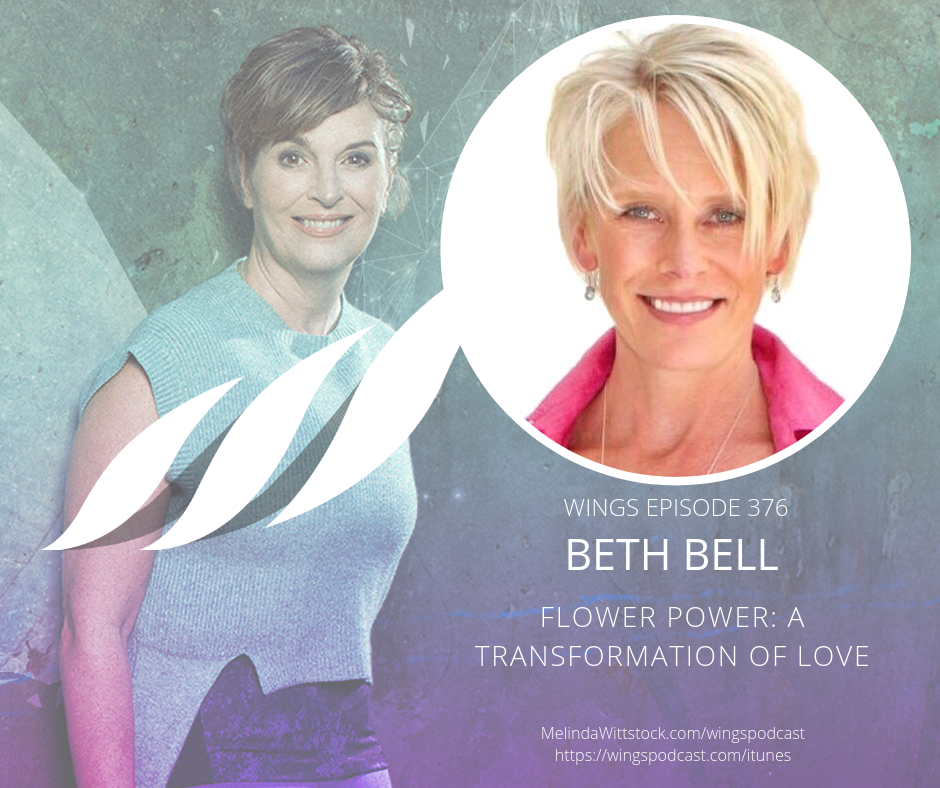 Learn about:
* Beth's "Love Mudra" – what it is, and how it will pollinate happiness and connectedness
* What it takes to make the leap from corporate to entrepreneurship
* Being a "flower whisperer" and what you can learn from flowers
* The 4 lessons you can learn from flowers
And much more!
Beth recently launched her "Pollinating Love Mudra" to assist humanity in giving and receiving unconditional love. It's a simple, yet sacred mudra to re-connect to our higher selves, others and strengthen community.
Today on WINGS of Inspired Business we talk about how entrepreneurs can use business to heal the world. ——>http://bit.ly/wings376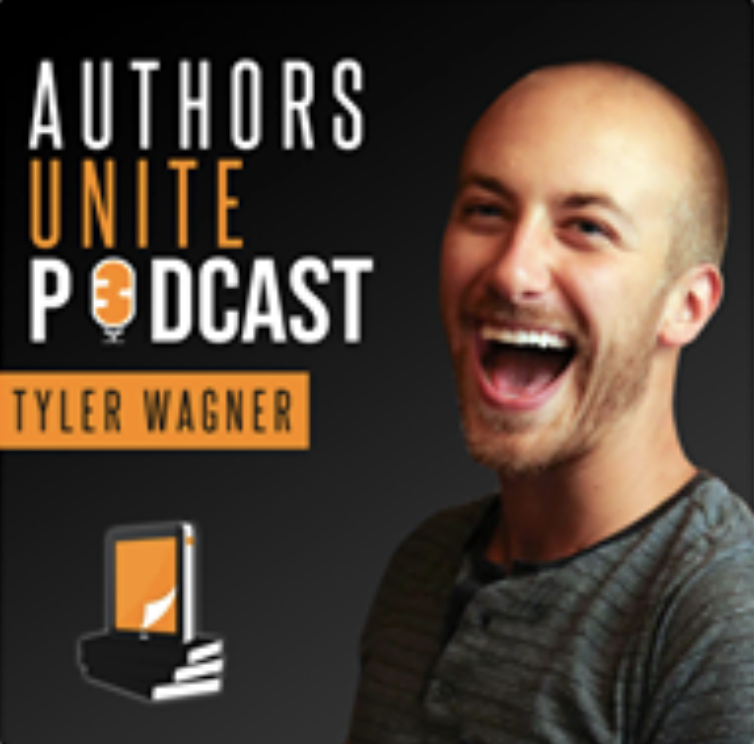 Beth Bell Interview with Jason Dowd Beth's innocent passion for photographing flowers led to a stunning realization that she had a gift for channeling messages through Mother Nature. This unique relationship with flowers and the guidance she received from them changed her life in ways she never could have imagined.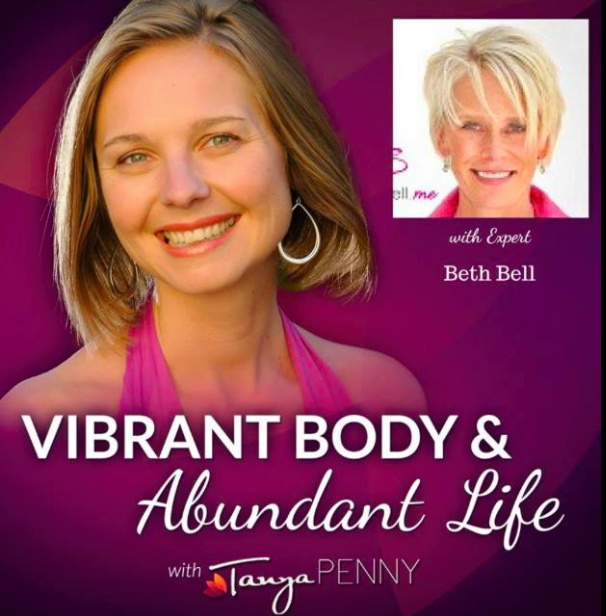 Learn wisdom, tips & tools to fully "Trust Yourself, Follow Your Guidance". No opt-in. All the live details + replays @ https://tanyapenny.com/vbal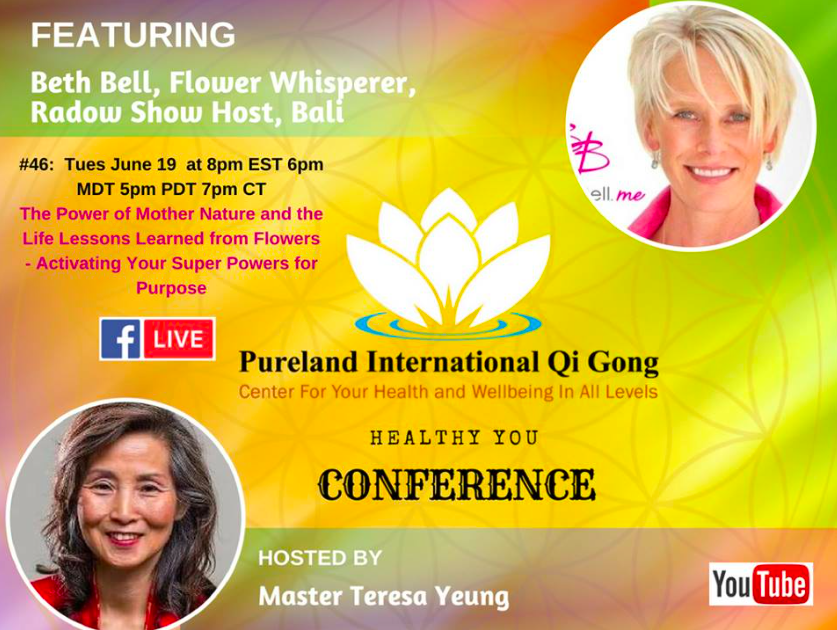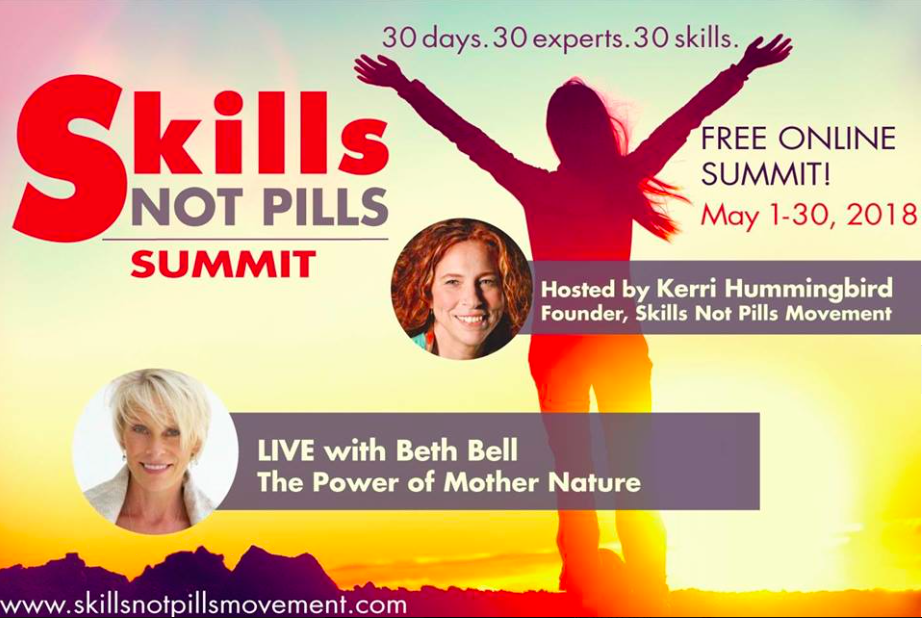 Mother nature speaks to us in many ways. Our only challenge is to quiet our minds so we can hear the wisdom. Unexpectedly in 2005 I began observational flower photography. Little did I know that I would begin channeling messages from flowers and receive simple truths to every day life.
Living in Bali, an island with an active volcano, has provided additional insights into the power of mother-nature and the energy matrix that we live in. This natural force is always present within and being reflected in nature. It simply requires we apply our intention for the magic to unfold before our eyes.
Beth Bell, The Flower Whisperer
http://www.skillsnotpillsmovement.com/skills-not-pills-summit?afmc=BBELL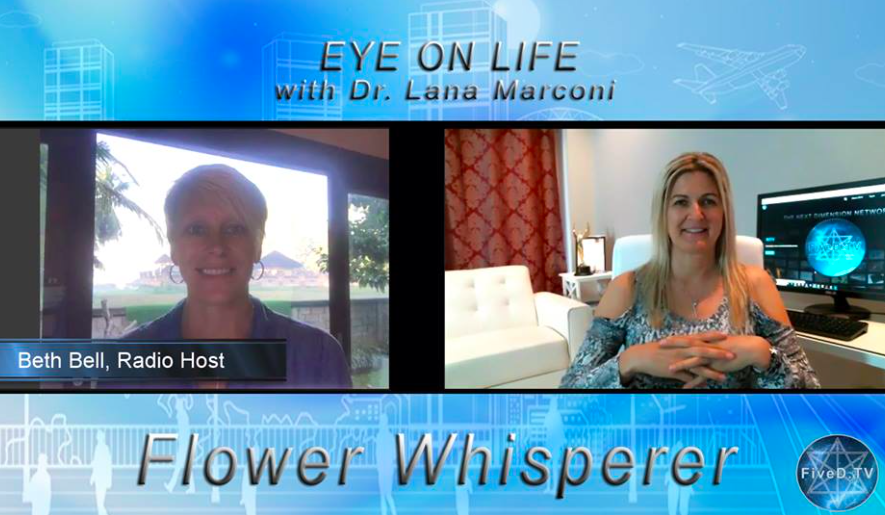 * Flower Whisperer Now Airing on FiveD.TV *
Eye On Life Host Lana Marconi, Ph.D., speaks with Radio Personality Beth Bell from Bali, Indonesia. A fascinating discussion on mantras, self-love, intention, manifestation and communicating with nature. Plus, hear what American Beth Bell has to say about President Donald Trump – an eye opening and consciousness expanding perspective!
You can also watch Beth in the new film called Orenda.
FiveD.TV is a subscription video on demand service (SVOD), airing ad-free conscious content 24 hours a day 7 days a week globally: https://fived.tv/ — with Beth Bell.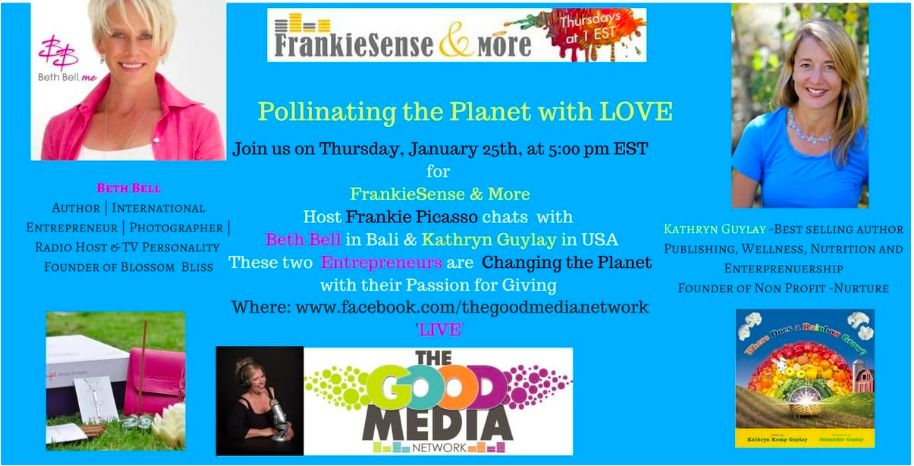 https://thegoodradionetwork.com/2018/01/27/pollinating-planet-love/
This was a fun episode with Frankie Picasso as she pulled some great insights out of both of her guests to share with the world. You'll hear about my journey in the transformational times here in Bali. Kathryn Gaylay shares ways to make eating healthy, fun with some great information on High energy and low energy foods! Along with an interesting story of meeting Michelle Obama at the White House. Listen in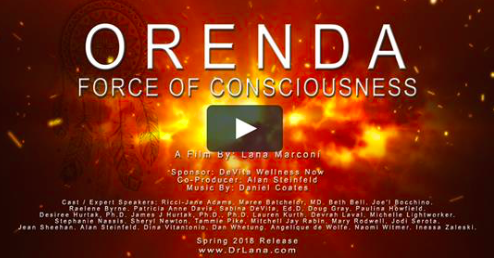 **Award Winning Documentary**
new empowering movie, check out my new documentary film called, "Orenda: Force of Consciousness." It's watchable on Vimeo Movies on Demand: https://vimeo.com/ondemand/orenda
This movie stars International Expert Speakers from Canada, USA, and Australia, such as: Ricci-Jane Adams, Maree Batchelor, Beth Bell, Joe'l Bocchino, Raelene Byrne, Sabina DeVita, Doug Gray, Paulina Howfield, S…
About the film:
Behold the undeniable, intelligent, life force that flows through everything connecting all that is through vibration. This hidden power, called Orenda by Indigenous people, pulls us forward into higher realities of consciousness that includes: telepathic communication with advanced benevolent star nations, spontaneous healing, shapeshifting, directing nature at will, activating superhuman abilities, and engaging in other multi-dimensional experiences characteristic of the evolving new human desiring ultimate fulfillment.
BIO & Media